Relax and Unwind on your very own secret getaway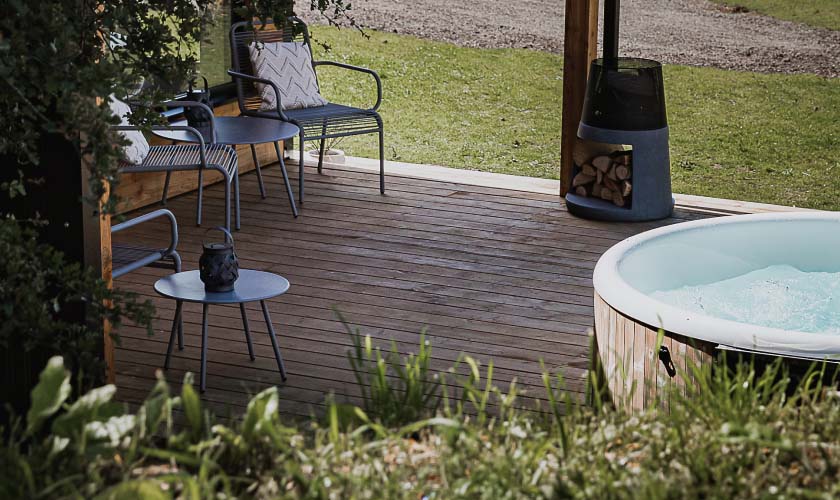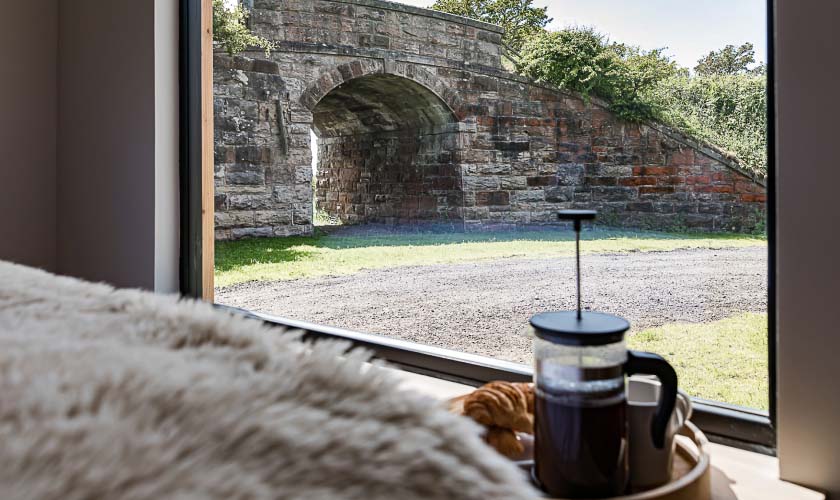 Your getaway starts here…
Off the former East Neuk railway track and located directly on the walking and cycle paths that connect to the Fife Coastal Path, there is no better retreat if you are seeking peace and quiet. Our first lodge has been built and decorated with care, making it ideal for couples looking for a romantic weekend as well as those who just want to take a moment to reconnect with nature.
The unique location of our lodge, nestled under a gorgeous sandstone railway bridge, gives the whole experience a little something extra when you stay with us. Situated near both Crail and St. Andrews, there is plenty of adventure waiting for you if you fancy some exploration.
OUR STORY
Off the Track was founded by Sam and her husband Ewan – a project of passion that encapsulates their love of architecture, nature, and interior design. Constructed to be an eco-friendly home, the lodge doesn't just offer you a space to relax it also has a minimal impact on the environment to provide peace of mind.
Our journey started with our own home which we built ourselves. It started off as an old water tank that we renovated and combined with a new build. We designed it with the environment in mind as well as strong architectural features. As a result, we were featured on Scotland Home of the Year 2022 as the winner in the East of Scotland and finalist of the show, placing 5th.
The personal success we had with our own home is what inspired us to build the lodge and bring you Off the Track. We have always loved being able to create spaces that can alter your mood from the moment you enter them, and the opportunity to connect those emotions to Scotland's gorgeous outdoor spaces was irresistible.
Ewan undertook most of the construction work on the lodge while Sam was in charge of architectural and interior design. The lodge was made so that couples can feel like they are having a real break away from the busyness of life. It's a place where you can have a therapeutic, healthy, and tranquil escape from everything and just take a moment to recharge.
If you have any queries or would like to make a booking, you can use the contact details below to get in touch with us.