Things to do around Crail and Fife
While you are staying with us, the thrill of adventure might take you. If you would like to explore Crail and some of the surrounding areas in Fife, we would be happy to guide you through some of the best things to do while you are here.
1. Try Your Hand at Falconry or Archery
The SCOTTISH Countryman is right on our doorstep, and with their experience days, you can try your hand at archery, falconry, hawking, and even take part in an owl experience. Even if birds of prey aren't quite your thing, there is also the option to try fly fishing as well as archery – allowing you to really get involved with classic countryside activities that will help you reconnect with the world around you.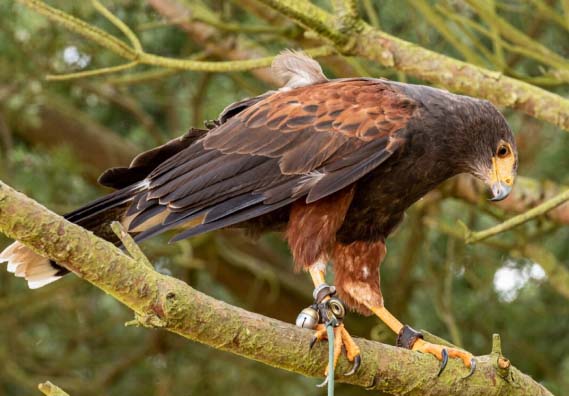 Scotland is famed as the home of golf, and so while you are here why not take a moment to unwind and get a few holes at one of the many surrounding golf courses. Right on our doorstep, we have the gorgeous Kingsbarn Golf Links. If you fancy something a little further afield, Crail Golf Hub is only two miles away and home to the seventh oldest golf club in the world.
St Andrews Links, which is very close to the lodge, is home to the largest public golf complex in Europe. There are some incredible courses for you to play on as well as a golf museum if you want to further explore the history of the sport. After a long day on the course, you might even decide to stop and check out the on-site spa before heading back.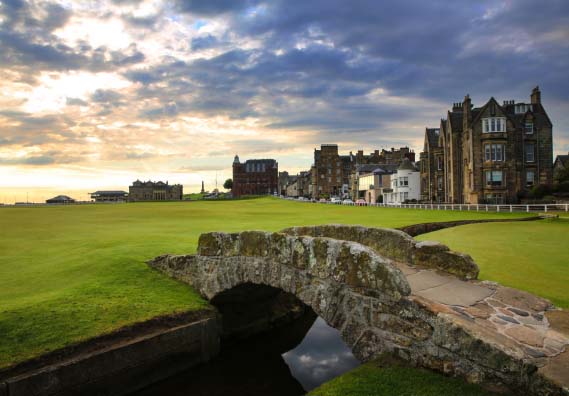 3. Explore the Fife Coastal Path
The Fife Coastal Path is an impressive 116 miles long, stretching around the eastern coast of Scotland. We're situated right by the footpath that will take you along the picturesque Crail to Anstruther walk – offering you several miles of uninterrupted coastline and scenic views of the Scottish coast and hillsides.
The Crail to Anstruther portion of the Fife Coastal Path has been rated the best walk-in Scotland by Which? Travel. It wraps around the coastline, passing along or into Anstruther, Cellardyke, and Crail – all of which are known for their sea-faring histories, picturesque pantiled fishermen's cottages, and scenic views out to the rocky shorelines of the Firth of Forth.
If you fancy something a little longer (and more challenging), you can follow the path all the way to St Andrews – providing you with a ten-mile walk that is of moderate difficulty. You'll find plenty of places to stop on the way, making it an ideal choice for a long hiking trip that really lets you soak in the area.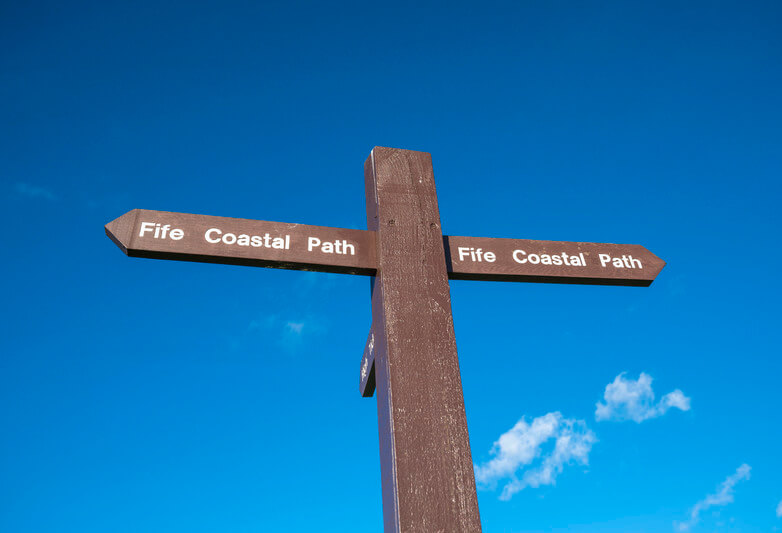 4. Indulge in Local Cuisine
Scotland is home to delicious fresh fish and rich game that will expand your palate and give you a culinary experience worth remembering. We are surrounded by incredible pubs and restaurants that will allow you to savour a taste of Scotland and we encourage you to give as many as possible a try.
These are some of our favourite places to eat, many of them hidden gems: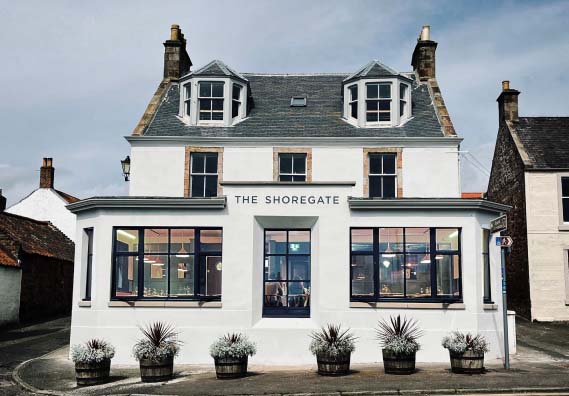 5. Engage with Local Museums
A great way to learn a little more about Fife's history is by visiting one of the many museums we have in the local area. The Crail Museum gives a detailed insight into the history of the Burgh and its strong seafaring tradition. You also have the Fisheries Museum in Anstruther that can be paired very nicely with the May Island Trips for an exciting day out.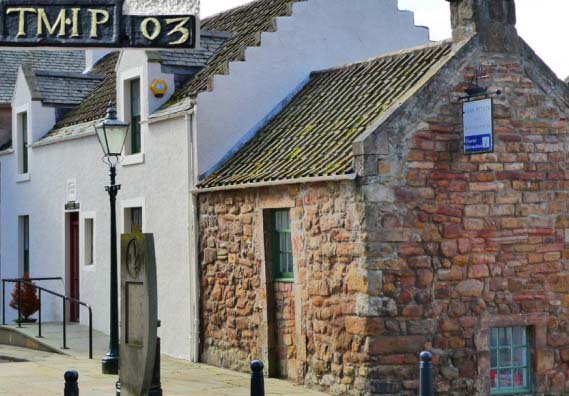 6. St Andrews Castle and Cathedral
St Andrews is a wealth of history and tradition, the ideal place if you want to learn a little more about Scotland and the local area. While St Andrews has a great deal to offer, you'll find that the castle and cathedral are the most stunning pieces of architecture and history in the area. Built in 1158, the ruins represent a cathedral that was once the central seat of catholicism in Scotland.
The castle fell into ruin after it was abandoned in 1592 following the abolishment of bishops. In 1801, the Great Hall and the majority of the castle were lost to the sea as the cliff supporting it collapsed. What remains is an example of gorgeous architecture and it stands above the aptly named Castle Sands beach. Both sites are absolutely worth visiting.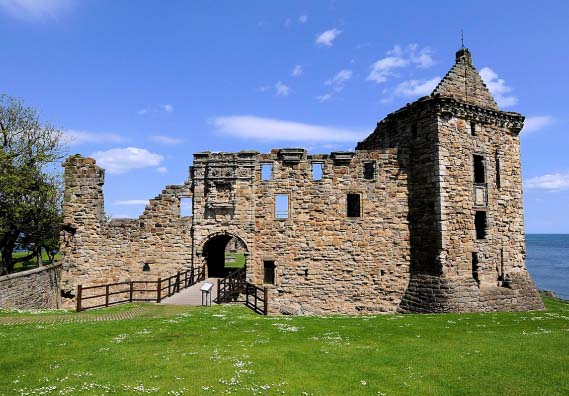 7. Relax on the Local Beaches
Kingsbarns beach is right on our doorstep, offering you somewhere to stop and enjoy the sound of the waves and perhaps collect a few shells and pieces of sea glass to take back with you. The sandy beach is backed by low grassy dunes, and you will find it is right next to the local golf course if you want to play a few holes.
Crail is home to a vast number of beaches and is only two miles away, including a fossil beach that could make a great day out. A little further out, you also have Anstruther and St Andrews – each of which are able to offer spacious beaches that you can walk along as part of the Fife Coastal Path or take a moment to stop and enjoy the weather.
Elie and Earlsferry beaches aren't just award-winning, they also have incredible watersports available. However, there is so much more to the coast than the beaches. Pittenweem is a charming fishing village that has a lot to offer in terms of scenery and history. St Monans is another fishing village, but this one specialises in catching lobster and can make for an exciting watch when the boats come back in.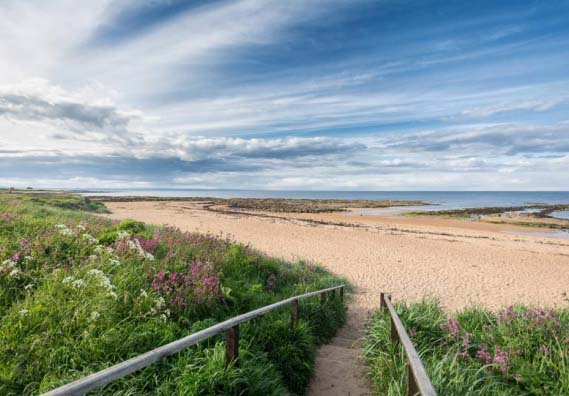 8. Find Your Perfect Wedding Venue
You'll find that we are located right by three of the most popular wedding venues in The Kingdom – the Cow Shed, Kinkell Byre and Falside Mill. These famous venues are absolutely stunning and make for the perfect place to say "I do" with the person you want to share your life with. You can even head to the lodge after the wedding for a romantic and quiet first night together.